Take a guess what's different about this one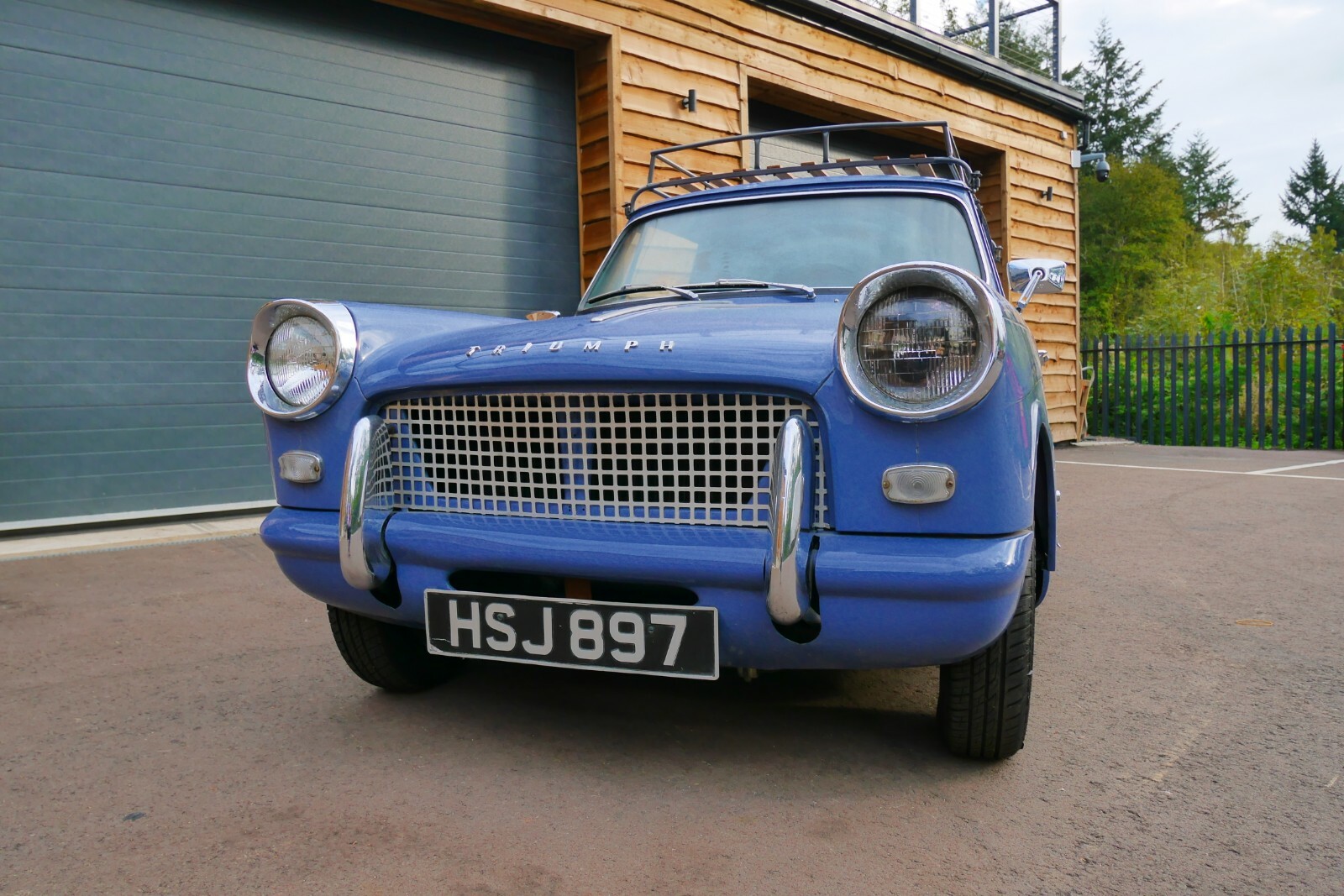 https://www.ebay.co.uk/itm/324335013158
Posts: 3462
Joined: Fri May 17, 2019 2:53 pm
Has thanked: 1974 times
Been thanked: 1362 times
Bellends.
South's gonna rise again.....
Posts: 1839
Joined: Thu Apr 11, 2019 10:16 pm
Has thanked: 560 times
Been thanked: 609 times
Deffo fly through a Jersey MOT.
Big Hooli Fan
Posts: 1839
Joined: Wed Apr 10, 2019 6:29 pm
Has thanked: 853 times
Been thanked: 1228 times
Indeed. There is an unhealthy dose of irony in the owner going to the trouble of having hardened valve seats fitted, presumably because they were concerned about engine life, yet starts it up from cold to move it on and off a trailer which is the worst use you can give an engine. The mind truly boggles.
Squire Dawson
Self Appointed Internet God
Posts: 7733
Joined: Mon Apr 08, 2019 9:25 pm
Has thanked: 2643 times
Been thanked: 1356 times
If they'd fitted a hinge in the middle that'd be a lot better.
Self-appointed Internet God
SiC

wrote:

↑

Fri Oct 16, 2020 9:03 pm

Take a guess what's different about this one

https://www.ebay.co.uk/itm/324335013158
I'm not even clicking the link as I think it's a mobile coffee thing I've seen before. I can't imagine a more unsuitable vehicle to sacrifice for the purpose of fleecing the hard of thinking.
Thing is, I don't see a problem with a vehicle converted to a coffee bar. It keeps them as working commercial vehicles and earning their keep. They have to be looked after reasonably well (covered/cleaned) as if it was hanging, it doesn't exactly set a good look for a business. The equipment isn't that heavy, so it's not going to break the vehicles back or knacker out the suspension/engine lugging it. Basically in 10-20 years time when continuous coffee everywhere is potentially less of a fad, these vehicles are easily converted to something else.

This is from someone who doesn't like coffee.
Posts: 3462
Joined: Fri May 17, 2019 2:53 pm
Has thanked: 1974 times
Been thanked: 1362 times
I like coffee but not hipsters, inappropriate useage of old commercial vehicles or paying through the nose for the stuff. Most of the ones I've seen have been butchered to accomodate the Costa gear and spend their lives being backed off trailers onto muddy grass.

Triumph Couriers have never been common and whilst that particular installation looks to be of minimal impact I can still think of better ways of displaying or using the van.

Anyway, I've made my feelings known plenty of times on here about the subject so fair do's......
South's gonna rise again.....
I think its the fact that it isnt getting used, ie driven much. Stick your coffee shop's logo on it by all means, or any other business, my local motor factors has an A35 van they use for that. Plus its the ubiquity of over priced coffee wrapped in sickly hipsterness that annoys many.
Unemployed Corvid marshall, ragged trousered philanthropist and educated farmboy.
Less butchery than vehicles being converted to an ice cream van! With their overpriced whippy and fake flakes.

Hipsters? Used to be emos that were the hated ones, previously rockers, grunge, yuppies, mod/rockers, other, etc, etc. Just it's the new generation of youngsters coming through marking their new style to irritate the old guard.

I'm too boring for any of that and just let it pass me by.