He's obviously used to dealing with aesthetic cripples because he does it in a quiet, "I've been thinking but you may not like it. Here, let me show you" sort of a way. At which point he shows you and you agree that it is probably best if he has the ideas in future.
Next? I was going to make a start on this XI and the Merryweather will need to be finished but the S4 has just been sold so there is a few bob in the pot for the next project. We've had some preliminary discussions and big diesel/petrol lorries have been rejected on the grounds of being a bit easy to do and a bit rubbish to drive.
There have been some drawings for a Foden C Type boiler sitting in the pile for a few years and my grandfather had a D Type tractor for a while which my old man drove a lot. I could be tempted by a project to build one of these but am a bit worried because they are a bit agricultural compared with the Sentinels. This is the sort of thing but it would get built with a big van body the same as the Super.
The D Type was a short wheelbase timber /haulage tractor. This is the old boy outside his filling station with his.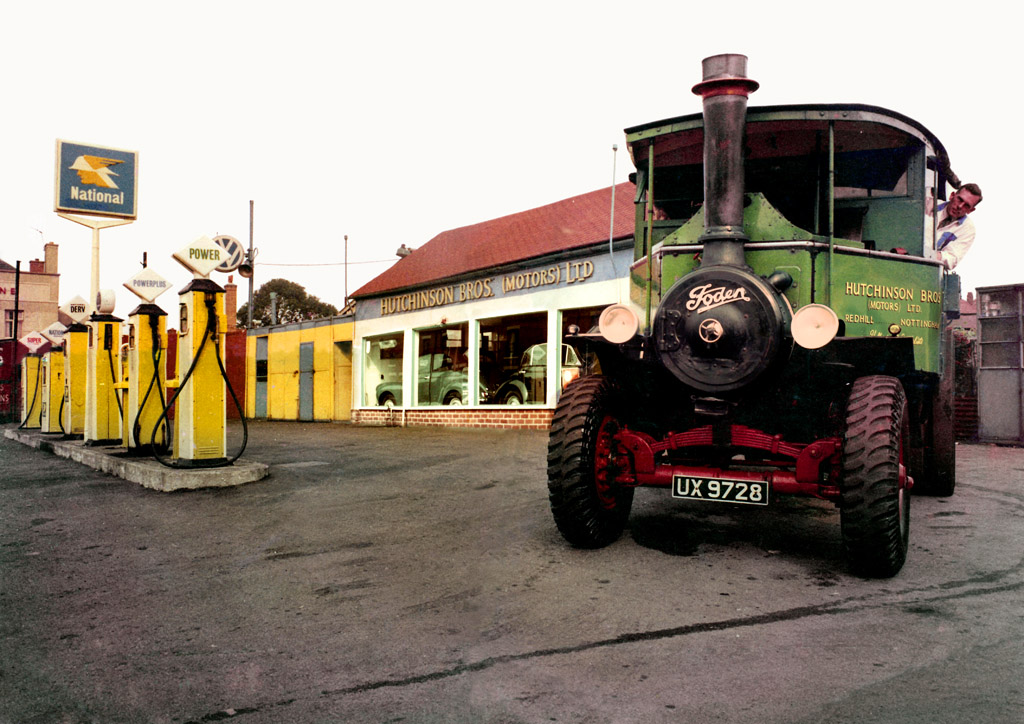 However, pneumatic tyres are a pretty thick red line with us. Solids are a waste of space if you want to go anywhere.
We'll see what crops up. Something usually does. I have floated the idea of blowing the lot on a Bora but that didn't go down too well.